Description
♥ TOP 12 Reasons Our Clients Stay With Us:

» Professional team :

 
 We have a

professional transcription team

 which is well-versed in business and nearly all fields' terminology to provide flawless transcription service. Our workforce comprises trained transcribers, editors and proofreaders to ensure maximum accuracy and superior quality for the audio transcripts.
» Flexible dictation:
Clients can choose their preferred method for dictation – digital recorder or our dedicated toll-free number. The dictated files are transferred over the internet to our secure server, from where our transcribers download them. You can modify your dictation even during the transcription process.

» Cutting edge technology for secure file transfer:
We ensure

100% secure file transfer

.
» Audio format options:
We transcribe dictations for both digital and analog files from a wide variety of formats. We provide the transcripts in Microsoft Word, Adobe PD F, HTML and other required formats as needed.
» Flexibility: 
We stay flexible to meet whatever needs you may have.
» Competitive Prices :
We don't offer the lowest prices in the market, BUT we provide the best quality with competitive affordable pricing .
♥ Due to client demand, we offer two different options for our transcription rates:
Î Simple virtual assistant rate:
Ideal for non-verbatim transcription tasks. We recommend this to clients who need a virtual assistant sit in or listen to a recording of a virtual event, take important notes, and submit the notes. If you simply want someone to take notes during a business meeting, a webinar, or a teleseminar, you can avail of our virtual assistant rate which is $19 . [/su_list]
ÎÎ Detailed Transcription:
Need a complete, verbatim transcription of your audio file? We can certainly do that for you on a per hour basis. We charge $59 for audio hour.
» Customized turnaround times :
 We provide accurate transcripts, while maintaining a quick turnaround time, as per the client requirements .
» Security and confidentiality:

 
 All our transcribers sign a non-disclosure and confidentiality agreement, designed for this purpose. The confidentiality measures we follow include password protected computers, daily updated firewalls and antivirus software .
» Quality and accuracy:
Our QA process ensures 99.9% accuracy for the final transcripts. Each transcription undergoes 4 levels of checking to maintain excellent quality and accuracy.
» Award Winning Support : 
24/7 Full support – good communication is always a key in presenting the best results and right needs. We offer you full support and will be available to you on Skype, email and phone.
» GUARANTEES & PROMISES:
100% Maximum Satisfaction Guaranteed (We ensure to provide all our services in an accurate and qualitative manner) .
100% Money Back Guarantee, (Refund Policy) .
100% % Powerful, Professional & Exciting work.
We always OVER-DELIVER!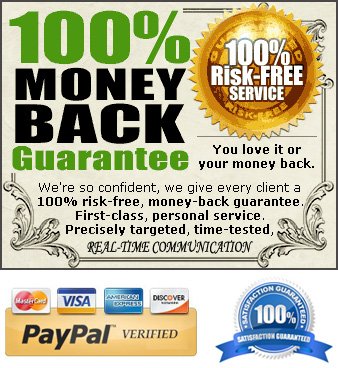 » BEST DEAL :
 After a Quick Research; this is probably The Best Deal That you will find.